Who Can Pass the GED® Test?
By
Garey McKellar

,

Educator
July 19, 2016
More than 39 million Americans don't have a high school diploma, and trying to find a good job or better education can be nearly impossible without getting over the high school hurdle first. For many people, the GED test, HiSET exam, or TASC test is the best solution. But potential test-takers have questions: Is the test too hard? Can I pass? How can I get my diploma?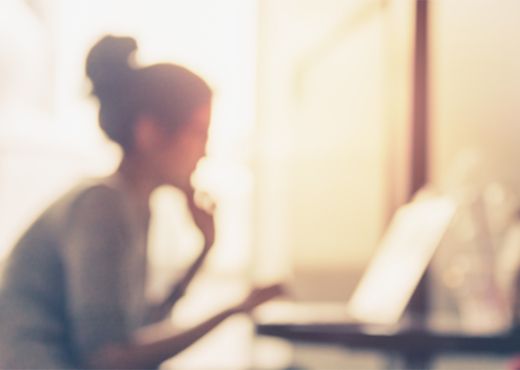 You Can Pass. Find Out Why.
The benefits of getting a high school equivalency diploma are clear. Adults with a high school certificate earn on average $350,000 more during their lifetime than those who never got a diploma. For people who go on to a college, university, trade, or technical school, that amount rises steeply…they could earn up to a million dollars more throughout their career.
The biggest stumbling blocks are usually the same things that stopped potential test-takers from graduating high school. Some had problems at home. Some had to get jobs. Many had trouble learning in a traditional school environment.
A recent study supported by the Bill and Melinda Gates Foundation found that most high school dropouts leave school because they found it uninteresting, boring, and not relevant to their lives. Most of these students had grade point averages of C or better and could have graduated. The students had the skills, but life and the school system got in the way.
Many adults expect studying to get a high school equivalency diploma to be like school, and often adult learners have even more responsibilities now than in high school: paying rent, supporting a family, and making ends meet. The good news is that the GED test, HiSET exam, and TASC test aren't like school. Studying to get a diploma isn't like going back to high school.
Often, students are overwhelmed by the idea of having to relearn high school, but test-takers don't need to learn a whole high school curriculum to prepare. High school equivalency tests examine whether you have essential thinking skills, not a lot of facts and figures in your brain.
Instead of memorizing the history of Europe or complex math equations, adult learners need to understand basic, fundamental concepts of math, science, social studies, language, and communication. And most importantly, test-takers have to think critically and solve problems. These aren't just "school skills." These are skills that everyone should have. And everyone can learn them.
Another problem is that many adults who never graduated didn't learn how to learn. Studying on your own or going to a local HiSET, TASC, or GED class might not be right for many adult learners. A study guide or test prep book may be frustrating, and going to classes after a long day's work may seem impossible.
Fortunately, modern technology provides options. Computers and the Internet have changed our lives, and they're also changing the way we learn. Innovative online programs are available that can help students learn at their own pace. Effective online courses usually focus on real-life issues and skills, and they engage learners through an entertaining and simple educational experience.
Be wary, though. Websites that offer a "high school diploma" or "GED certificate" online in 10 days or a week through an online test are usually scams. There is no real GED test online. These worthless "diploma mills" charge $200 to $1,000 for a piece of paper that has no value.
The real GED test, HiSET exam, or TASC test must be taken in person at an official test center. You earn a diploma awarded by your state, which is accepted by almost all U.S. colleges and employers.
Here are tips to make a study plan:
Take a practice test online or from a test booklet to see what skills you need to work on.
Find a local low-cost or free class or an online class that lets you focus on areas you need to improve and fits into your lifestyle and learning style.
Set aside an hour a day to study, starting with the areas that need the least studying. Start with what's easiest to make passing the test easier!
When you're ready to pass a couple of the subjects, schedule a test day. For test dates, a schedule, and an application, contact one of the local test centers near you. When you pass your first tests, you'll feel great.
Soon, you'll be on your way to a high school equivalency diploma, more options, and greater earning potential. The most important step to getting a diploma is the first one: making a commitment to yourself and getting started on your studying.
Can you pass the test? The answer is yes, if you make the commitment.
Author's Recommendations:
Who Can Pass the GED® Test? by Garey McKellar is licensed under a Creative Commons Attribution-No Derivative Works 3.0 United Stated License, redistribution of this article is allowed under the following terms outlined here.
GED State Testing info
Each state has its own GED testing rules and regulations. Get the scoop on your state.