Fake Diplomas Online Revealed
By
Carina Bieber

,

Educator
July 07, 2016
In May 2015 the New York Times published articles exposing online diploma scams out of Pakistan. The article "Fake Diplomas, Real Cash: Pakistani Company Axact Reaps Millions" revealed that hundreds of online high schools and universities with professional-looking websites are fake. The Pakistani company Axact behind these scam websites raked in tens of millions of dollars for worthless degrees. All the website claims were false.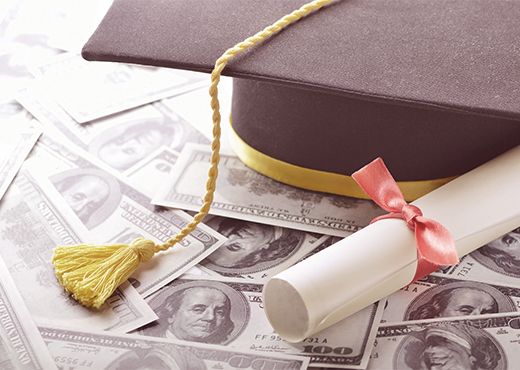 The Times reports that sales agents in Pakistan would make false claims, including impersonating American officials, to sell fake online diplomas to unsuspecting customers. The diplomas turn out to be worthless to colleges and employers.
"Customers think it's a university, but it's not," said Yasir Jamshaid, a former employee of Axact who spoke to the Times. "It's all about the money."
Online schools include fake testimonials and fake accreditation from websites that Axact creates to fool customers into buying fake online diplomas. Axact even went so far as to create fake LinkedIn profiles for supposed employees of their online schools. The FBI commented that Axact's system of websites was the largest fake diploma operation they had seen.
If you're interested in an online school or university, check with the Better Business Bureau. Schools that require only an online test or that give degrees based on life experience are probably fake. The GED test, HiSET exam, or TASC test cannot be taken online; it can only be taken at an official test center.
Colleges and employers won't accept diplomas that are based on online tests, since there is no way to prove who took the test. Employees who use a fake diploma to get or keep a job can get fired if the company looks into the fake online school.
You can earn a real high school equivalency diploma by studying with approved online study programs and taking the test at an official test center near you.
Read more in "Fake Diplomas, Real Cash: Pakistani Company Axact Reaps Millions" by Declan Walsh.
Author's Recommendations:
Fake Diplomas Online Revealed by Carina Bieber is licensed under a Creative Commons Attribution-No Derivative Works 3.0 United Stated License, redistribution of this article is allowed under the following terms outlined here.
GED State Testing info
Each state has its own GED testing rules and regulations. Get the scoop on your state.