When someone asks how hard the GED, HiSET, or TASC test is, they usually really have two questions: Can I pass? What do I need to do? The truth is that anyone can earn a high school equivalency (HSE) diploma, and it doesn't need to be hard. You've started in the right place. In this article, you'll learn about what's on the test and how to prepare quickly and easily.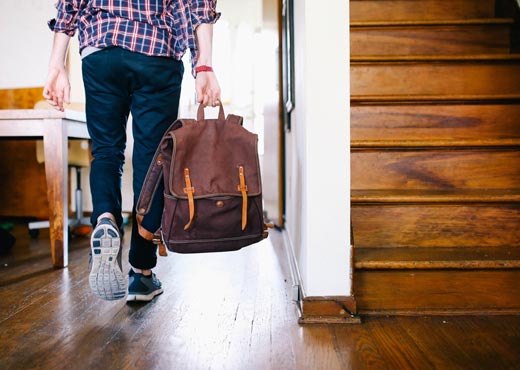 Let's start with a little basic information about high school equivalency tests. There used to be only one high school alternative: the GED test. That's not true anymore. Depending on where you live, your state offers one or more of three tests—the GED test, HiSET exam, or TASC test. Find out which high school equivalency tests are available in your state.
No matter which test you take, passing does not have to be hard.
What Is on the GED, HiSET, or TASC Test?
The GED, HiSET, and TASC tests are similar in many ways. All three cover math, reading, writing, science, and social studies. On the GED test, reading and writing are on one test, called Reasoning Through Language Arts (RLA). The HiSET exam and TASC test have separate reading and writing sections.
All together, you may spend more than 7 hours taking the whole exam. But don't worry! You can take each subject separately. It's often the best strategy to prepare in one or two areas, take those tests, and then move on to the next subject. Start with subjects that are easiest for you! You'll find you're quickly on your way to a diploma.
For science, social studies, and reading, the questions test your ability to read and understand text, pictures, and charts. That means that you can accomplish a lot with a few core skills that really aren't that hard to learn.
The math tests require basic number skills plus geometry, algebra, data, and statistics. The writing portion of the test includes questions on grammar and spelling as well as an essay. The essay usually involves reading some text and writing an essay about what you've read. Aside from the essay, most of the test will be multiple choice, but computer-based tests will also include drag-and-drop, drop-down, and other types of questions.
A little well-designed test prep will help you easily pass your high school equivalency test. The first step is understanding what's on the test. You can take a free practice test to understand what you need to study, and then focus on building your knowledge in a few key areas that you need to improve.
How Does the Test Compare to High School?
High school is four years of classroom work. It builds a wonderful store of knowledge and skills. If you have the chance to finish high school, it's an important achievement. For those who can't finish high school, the GED, HiSET, or TASC test is an unbeatable alternative. Your state-issued high school equivalency diploma will be accepted by 90% of employers and colleges. It's an official credential that shows you've learned the essential skills from high school. If you achieve a high score on the GED test, you could even earn college credits.
But what you really want to know is, how hard is the test, compared to high school? The big difference is that the GED, HiSET, or TASC test is just that—a test. It tests your ability to apply the most important high school skills. In a way, that's easier. It's one test, not four years of study. The reason some people find it difficult is because they haven't found really good HiSET, TASC, or GED prep. Because so many skills are taught in high school, most people need some study and review to pass the test.
The truth is, anyone can learn the skills to pass. The first step is to make a good study plan. The second step is to get good prep in those areas. Good prep means that (unlike a classroom) you can take as much time as you need. Concepts are explained well so that you can understand. With good test prep, the GED, HISET, or TASC test can be fast and easy.
What Are Passing GED, HiSET, and TASC Test Scores?
The GED, HiSET, and TASC tests all have different scoring systems. GED test scores range from 100 to 200 on each test. Passing the GED test requires a score of at least 145 on each subject test. What does that mean? Well, the GED test isn't really scored by percentage or the number you get right. Your GED test results are compared to hundreds of high school seniors who tested the GED test questions. The number of questions you need to get right varies, but if you're getting 60% to 70% correct on GED practice test questions, you're probably near a passing score.
The other tests are similar, but they have their own score scales. On the HiSET exam, you need to score 8 out of 20 on each subject and 2 out of 6 on the essay. You need a total score of at least 45 out of 100 (so it's safer to say you want 9 out of 20 in each subject). On the TASC test, the scores range from 300 to 800. You need to score 500 on each subject and 2 out of 8 on the essay.
As you can tell, the passing scores aren't that high. You don't have to get every question right. By brushing up on basic skills, you can improve your score quickly. If you think you might be close to passing, a practice test can tell you how close you are and what you need to study.
How Difficult Is the Test?
The GED, HiSET, or TASC test doesn't have to be hard. In fact, it can be fast and easy, with a little preparation. Remember, you don't need to get every question right. You do need to brush up on your skills in math, writing, reading, social studies, and science. Target your study to what you need to improve for the test.
Know What to Study. Make a study list of skills you need to review, based on the high school equivalency test that you'll take.
Take Your Time. Find a study program that goes at your own speed, so you can make sure you learn well.
Find Prep That's Right for You. If a study program isn't explaining things well, so that you understand, it's the wrong program. Find a study program that explains the concepts clearly.
How Can I Get My GED Certificate?
You have many study options. Some employers offer HiSET, TASC, or GED test prep programs or basic skills classes. Also, most communities offer low-cost or even free classes through a local high school, family resource center, community college, or university.
But for many adult learners, local classes aren't possible. In-person classes for the GED, HiSET, or TASC test can conflict with your schedule, job, or family. Many adults don't have childcare or transportation. For most learners, classes online are the best option. Others find that study guides and online practice tests help them most.
You have many study options. The trick is finding the study program that's right for you. Remember, look for test prep that lets you go at your own pace and explains things so that you understand.
One last note: Be careful about online free resources or online courses. Many websites sell a bogus "high school diploma" or fake "GED online." When looking for classes online, make sure it's a legitimate study program for the GED, HiSET, or TASC test.
Author's Recommendations: