Go to College with a GED® Diploma
By
Macey McGill

,

Educator
July 12, 2016
A high school equivalency (HSE) credential is an enormous step for the 39 million American adults without a high school diploma. The most important step, though, comes after: college. Whether it's a university or a trade school, post-secondary education greatly improves your potential earnings and career choices. But does studying to get an HSE diploma prepare you for college? How does someone who didn't graduate high school acquire the skills to graduate college?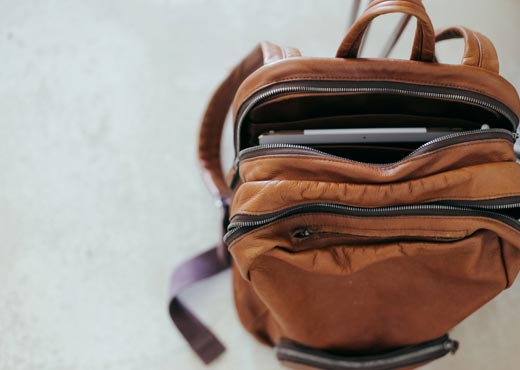 College can be pretty tough, especially for someone who has been out of school for a while. Passing the GED test, HiSET exam, or TASC test, just by itself, doesn't necessarily prepare you for college. On the other hand, earning a high school equivalency diploma is essential to get to college. Without a diploma, college just isn't an option. So, an HSE test is a first step, and it definitely gets you closer to a college education.
The HSE diploma awarded by your state is more than just a piece of paper on the way toward something else. In studying to get a diploma, it's important to think of it as a stepping stone to college and to a better life. Adult students can learn important skills that will help them in college or in the workplace. By learning these skills, instead of just focusing on the test itself, learners can earn their diploma more easily, as well as prepare for what's beyond.
To make the most of your test preparation, you should work on:
Good study habits…things like making a study schedule and study space, and figuring out how best to spend your study time.
Learning to be responsible for your own learning, to own what you know and judge what you've learned and what you haven't.
Thinking about how you learn best and learning study techniques.
Developing reading, writing, math, and thinking skills. Learning basic skills is the essence of studying for an HSE test because these are the skills that the GED test, HiSET exam, and TASC test measure. Realizing that they're essential skills for college and the workplace puts them in a new perspective.
Essential Education focuses on teaching these skills in addition to just knowledge, because they're skills you need. But it's not just about being "taught." It's about actively learning.
No matter how much preparation you get, college can be a tough transition. That's why community or junior colleges can be a good a transitional step between a high school diploma and four-year colleges for most students. Community and junior colleges have a lot of support and extra classes for students who have been out of school for a while, and you can get your feet wet at the college level.
Community colleges generally accept all local residents who have an HSE certificate or high school diploma. Once you have community college grades, they will be what a four-year transfer college looks at. However, if you wanted to go directly to a four-year college, you might need higher test scores and have to meet other requirements, like SAT or ACT score requirements. The requirements are different at different colleges.
In many ways, college isn't like high school. Your teachers know you're adults. And you and your classmates are there because you want to be. You're working toward a career and a future that you envision for yourself. You've got more responsibility, and more control over your own curriculum. These factors can make college a very positive experience, once you make a commitment to succeed.
Author's Recommendations:
Go to College with a GED® Diploma by Macey McGill is licensed under a Creative Commons Attribution-No Derivative Works 3.0 United Stated License, redistribution of this article is allowed under the following terms outlined here.
GED State Testing info
Each state has its own GED testing rules and regulations. Get the scoop on your state.