Online GED Certificates Are Fakes! How To Tell A Fake GED?
By
Dennis Gutierrez

,

Educator
June 23, 2016
What good is a fake diploma? You've got a lot of reasons to want a high school diploma: self-fulfillment, better jobs, a college education. Well, fake "GED" online certificates fail at all of them.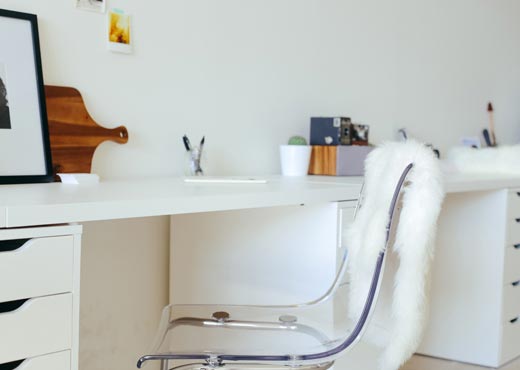 High schools that use online tests or life experience surveys, where you buy online fake GED diplomas, are scams. Colleges won't take them. Employers won't take them. And you'll only feel taken.
A "GED" test online doesn't measure real skills. And since the test is taken at home, there's no way to know who is actually taking it. Most websites don't even look at your answers. It's not a real GED test. A test online won't prove anything to colleges or employers, and it won't get you a real high school equivalency certificate. Why pay for a worthless piece of paper? It's easy to get your official state-issued diploma.
Don't get trapped by fake online diplomas.
What Happens If You Get an Online Diploma?
At online diploma mills, you can buy a fake diploma for a few hundred dollars, sometimes based on an online test that doesn't really measure anything. Some buyers just lose their money. Others get fired or kicked out of school. Twenty states have laws against using a fake diploma, and Congress is considering making it a federal crime to use a fake high school diploma or GED certificate. The good news is that you can get a real high school equivalency certificate fast and easy with an online study program for the GED test, HiSET exam, or TASC test.
Online High Schools Say They're Accredited
But they aren't. Fake high school websites use fake accreditation agencies. They look official, but it is still a scam. If colleges don't accept it, it's not real accreditation. Just call a local college to see what they say, or check with the Better Business Bureau. The GED Testing Service only approves one online study program for the GED test: GED Academy.
How to Spot a Fake
It's based on a "GED" test online or life experience. (Hint: Online "GED" tests are always fake! But you can get a free online practice test.)
It promises you a diploma in a few days or weeks.
It tries to sell you better grades or transcripts.
It's not a member of the Better Business Bureau or has a bad rating.
Some Sites Let You Buy an Online "GED" Certificate!
But it's a lie. The real GED test is not given online. It's government-administered and tests real skills. If you prepare the right way, it's easy, and your high school equivalency diploma is worth a lot more than a fake.
Beware of Fake GED Online Ads
When searching for "GED" on search engines, many legitimate results come up, including the GED Testing Service (GEDTS), the educational body behind the GED test, and its MyGED site. Wikipedia's information page comes up, and so do online prep programs, including Essential Education.
The problem is that the most prominent results on the page are the ads that come up on the top and side of all major search engines. Depending on the search engine you're using, these advertisements might say "Ad," "Sponsored Sites," "Sponsored Results," or "Sponsored links."
However, the ads look much like actual search results. The colored background or tags and prominent positioning that show they are ads can promote and highlight these advertisements. They are paid ads that should be read with skepticism.
Searches for "GED" come up with completely false and misleading headlines such as "Get Your GED Today - Online," "Earn Your High School Degree - Enroll Today," "GED? Take Our Online Test," or "GED HS Diploma online in 10 days." These ads exist because many people would like to take a GED test online or get a quick and easy online diploma. But the GED test is not available online.
Why a GED, HiSET, or TASC Certificate Is Best
The GED test, HiSET exam, or TASC test is approved and given by your state government. You earn an official state high school equivalency certificate that jobs and colleges accept. A good online study program can walk you through what you need to succeed one step at a time, giving you exactly what you need to make it easy. You might think you can't do it, but you can.
What about Studying at Home?
There are a few legitimate study-at-home high schools. But be wary. They can be expensive and take two to four years of study. Even then, some colleges or jobs may not accept it because at most online high schools, you take the test online or at home. But you can study at home for the GED test, HiSET exam, or TASC test, which is given at a test center.
Don't think you need to buy fake GED diplomas online. You can take the real test and pass. Then you won't ever have to worry about getting fired or losing out on a job because your diploma is fake.
Do Fake GED Certificates Work?
No! People who buy fake GEDs might get fired from their job or kicked out of school. Then they are out hundreds of dollars. As mentioned earlier, twenty states have laws against using fake diplomas and certificates. Congress might make using a fake diploma a federal crime.
How to Tell a Fake GED Diploma?
Employer or colleges may ask for a copy of your official transcript. If they doubt the validity of it, they will contact the testing authority listed on the document. Also, if you go through a background check, many of them will include education verification.
Fake High School Diplomas Revealed
In May 2015 the New York Times published articles exposing online diploma scams out of Pakistan. The article "Fake Diplomas, Real Cash: Pakistani Company Axact Reaps Millions" revealed that hundreds of online high schools and universities with professional-looking websites are fake. The Pakistani company Axact behind these scam websites raked in tens of millions of dollars for worthless degrees. All the website claims were false.
Online schools include fake testimonials and fake accreditation from websites that Axact creates to fool customers into buying fake online diplomas. Axact even went so far as to create fake LinkedIn profiles for supposed employees of their online schools. The FBI commented that Axact's system of websites was the largest fake diploma operation they had seen.
Here is another one: Diane Cerulli was a certified medical assistant, and she always wanted to be a doctor. When she found Belford University, she thought it was the opportunity of a lifetime. The online school claimed to offer a medical degree based on life experience. After taking an online test, Cerulli was offered a diploma and other paperwork for $1,400. It seemed too good to be true, and it was. The Better Business Bureau has received 139 complaints about Belford High School and Belford University alone, and there are many other fake diploma mills online.
How Risky is it to Buy a Fake GED?
Risky. By buying a fake GED, you are risking your job, education, money, and possibly breaking a federal crime. With the amount of resources and study programs to help you prepare to take the real GED test quickly and easily, there is no reason to risk everything by buying a fake one.
Author's Recommendations:
Online GED Certificates Are Fakes! How To Tell A Fake GED? by Dennis Gutierrez is licensed under a Creative Commons Attribution-No Derivative Works 3.0 United Stated License, redistribution of this article is allowed under the following terms outlined here.
GED State Testing info
Each state has its own GED testing rules and regulations. Get the scoop on your state.