One Hour A Week GED
By
Caroline Katkov

,

Author
December 28, 2016
Your GED Certificate in One Hour a Week
How long have you been waiting to get your GED certificate? How many times have you put it off, or started studying but didn't stick with it? What are you really putting off? A better job? A college education? Providing a better life for your family? Feeling more confident? Does a new life seem so far away at times that it's not even worth reaching for?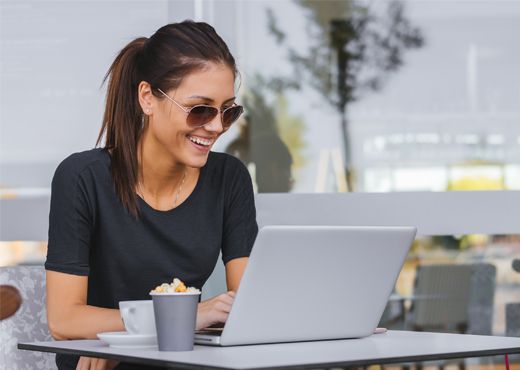 The road to get a GED certificate seems difficult for a lot of people, but it doesn't have to be that way. If you could pass the GED test just by snapping your fingers, wouldn't you do it? Our job is to make it as easy as possible to pass the GED test and get on with your life. We've designed our program so that you can study just one hour a week, and get your GED certificate in about three to four months. By giving up just one TV show a week, you can achieve real change in your life.
If you don't have the time to study every day, don't let that stop you. Small steps, over time, can change your life in a big way. Start small, but start now.
Online Study Is Faster
The GED Academy helps you study and prepare for the GED test faster. We do this by creating a personalized learning program that adapts to you, the GED Academy helps you study and prepare for the GED test faster. We identify the skills that you need and hand you lessons in a customized and easy to follow plan that will help guide you to success. You can study as little as one hour a week, and still be ready for your GED exam in less time than you think.
Small Steps Add Up
You don't need to make a big commitment to achieve big dreams. It's the small steps that can get you there. Many people become discouraged because a big goal seems difficult to achieve. However, when you divide the goal into small tasks, you'll find you achieve amazing results. Our GED study program and online courses gives you small, easy lessons, and your learning will really add up over time, even if you can only commit to one hour a week. And, if you find that you have more time, you can be ready even sooner.
Starting Is the Hardest Part
Picture yourself in five years. Are you working the same job, dealing with the same problems... or have you moved on to something better? You can make the choice to start now, and begin seeing changes to your life within a year. All you need to focus on is one small thing: an hour a week studying toward your GED certificate. Once you get started, you'll be surprised at how easy it is.
Author's Recommendations:
One Hour A Week GED by Caroline Katkov is licensed under a Creative Commons Attribution-No Derivative Works 3.0 United Stated License, redistribution of this article is allowed under the following terms outlined here.
GED State Testing info
Each state has its own GED testing rules and regulations. Get the scoop on your state.