Homeschool Diplomas and the GED® Test
By
Andrew Ricci

,

Educator
November 02, 2016
For high-school-age students, a state-issued high school equivalency (HSE) diploma is often the best option. Perhaps your homeschooled child needs a GED diploma for employment, college, or state requirements. Maybe your child is struggling in school and wants to prepare for the GED test, HiSET exam, or TASC test as an alternative. Or perhaps you're looking for a comprehensive online high-school-level English or math homeschooling curriculum that's engaging and motivating. Online HSE preparation can be the answer.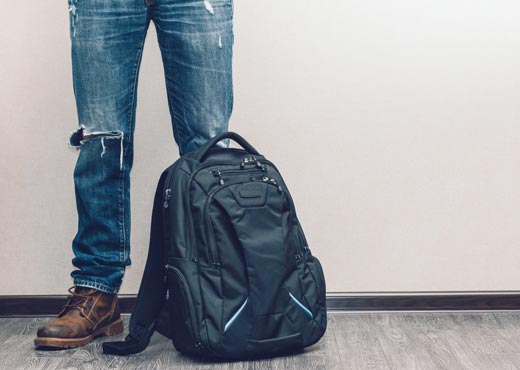 I've Homeschooled for Years. What Happens at Graduation?
Some states require homeschooled students to take a GED test, HiSET exam, or TASC test to earn a high school diploma. The good news is, a state-issued HSE diploma based on one of these tests will be accepted by 97% of colleges and employers. After years of quality home education, having it all boil down to a test can be frustrating. But from the point of view of administrators in large companies and universities, a standardized test score is easily assessed and approved.
Even if your state does not require one of these HSE tests, it can be worthwhile. Some administrators don't understand homeschooling, which can set up roadblocks to opportunity. Not every university or employer accepts a homeschooling diploma not backed by a standardized test. And there can be benefits to standardized tests. High scores show that your student is not only qualified for higher education, but well qualified. High GED test scores can even earn a student college credits. For homeschooled high-school students, high scores are very achievable.
Begin by researching the specific needs of your student.
Check your state homeschooling requirements to see which test (if any) your student will need to complete to earn a diploma.
Contact employers or schools your student is interested in. Because employers and schools all have differing requirements, it's best if you can contact each school or employer for their policy on homeschooling diplomas and HiSET, TASC, or GED diplomas. Be aware that your student may later decide to change schools and career paths, so preparing for eventualities early can save headaches later.
State-issued diplomas based on a GED test, HiSET exam, or TASC test are accepted by 95% of employers and 97% of colleges.
I Need Help with High School Curriculum. Can My Student Use Test Prep Software?
Yes! Homeschooling can become more challenging as students grow and begin to study more complex materials. Your student's interests and abilities will drive your need for expanded study materials. Online high school test preparation courses can provide ready-made math and language arts study programs that let you easily track student progress. A good online program gives individual students personalized, guided study materials in math, reading, writing, science, and social studies. An excellent program will include supplemental materials in life skills such as financial literacy and workplace skills.
Homeschooling is one of the largest growing segments of education and at the forefront in taking advantage of emerging technologies. Home schools are constantly on the lookout for online homeschooling curriculum and resources. Test preparation programs for high school equivalency tests are well suited to fit into a homeschooling curriculum, particularly if the study program emphasizes education first, not teaching to a test. Online test preparation focusing on critical thinking skills, enrichment, and accessible lessons can be a valuable addition to any homeschooling curriculum.
"I had homeschooled for years, but at the high school level, I knew I needed some good extra content, especially in math. I integrated GED Academy into my home school curriculum, and the high school lessons aren't just GED prep. They enhanced my kids' math skills better than I ever could, in an easy, independent learning program, where I can really track progress."
My Child Is Struggling with High School. Can the GED Test Work for Me?
A high school equivalency diploma can be the best choice for some individuals. If a student has parental support and good study materials, the GED test, HiSET exam, or TASC test can lead to success. It's a good opportunity for your student to learn that he or she has efficacy: the ability to work hard and succeed, despite problems.
There are many reasons that student struggle in school, including social reasons, medical reasons, and problems with the school itself. An online learning program leading to a state-issued high school equivalency diploma can be an effective alternative path for struggling families.
"I went through a lot of problems with my daughter. She's bright but just didn't get along in school. She had trouble adjusting to high school, and she just wasn't going to have enough credits to graduate. We decided together that the GED and community college was the best way forward. I came to the GED Academy for help and guidance to make sure it happened."
How Can My Student Achieve Scholarship-level GED Scores?
Even students who never thought they could finish high school can achieve scholarship-level scores on an HSE exam. The key to high scores is directed, personalized study. Homeschooled students who use test preparation software or other directed study materials that work with their personal learning style achieve high scores, opening up opportunities for scholarships and college credits. Key elements of success are:
Practice tests designed to prepare the student for the specific high school equivalency exam they will take (the GED test, HiSET exam, or TASC test). Good practice tests will include feedback and review to help students learn from missed questions.
Individuated instruction that hones in on the student's level of achievement and knowledge gaps. This helps the student learn faster and better, avoiding fatigue and making progress visible.
Emphasis on critical thinking skills. High school equivalency exams aren't about memorization. They focus on thinking and analysis.
Tracking that shows student achievement and study time. Tracking helps the student and parent-educator catch and correct problems, as well as stay motivated.
What Online Study Programs Are Approved for the GED Test?
Only one online study program is approved by the GED Testing Service: GED Academy by the College of Essential Education. GEDTS approval means that GED Academy fully covers the curriculum on the GED test. Similarly, the Educational Testing Service (ETS) has approved only one online study program for the HiSET exam: HiSET Academy. College of Essential Education will provide online official practice tests for the HiSET exam.
Academy test preparation programs give the student an initial assessment, and based on your student's scores, customize a learning plan and feed each student the suggested lessons that student needs most. They also provide access to online resources for extra study, a study schedule tracker, feedback on performance, full practice tests for the GED test, HiSET exam, and TASC test, and over 200 hours of lessons.
If you have multiple students, want more administrative tools, or partner with other local homeschooling parents, Essential Education's group program provides a sophisticated LMS to track the development of each student's skills.
Isn't There a Stigma Attached to the GED Test?
Some parents feel that the GED test has a stigma attached to it, marking their students as "drop-outs." The reality is that the GED diploma (and now diplomas based on the HiSET exam or TASC test) are alternate high school diplomas that meet many different needs.
Some GED test-takers have had difficulties in school, personal problems, or health issues. Others pursued early careers, started families, wanted to go to community college early, or left school to help out at home. Many people missed out on a high school diploma when it wasn't as important a credential as it is today, and then found the workforce changing around them. And some test-takers are home-school students who want a credential to show their achievement, enter college, and earn scholarships.
The primary purpose of high school equivalency tests is to put all these individuals on an equal ground based not on their background or life experience, but on testable skills. Colleges and employers can easily evaluate standardized tests like the GED test, HiSET exam, and TASC test. Though some individuals attach a stigma to high school equivalency diplomas, the truth is that 97% of U.S. colleges and universities and 95% of employers accept the credential without discrimination.
Actors, athletes, judges, politicians, and business leaders have taken the GED exam and gone on to success. High school equivalency credentials are awarded by your state department of education, making it the gold standard as an alternative to a traditional high school diploma.
Author's Recommendations:
Homeschool Diplomas and the GED® Test by Andrew Ricci is licensed under a Creative Commons Attribution-No Derivative Works 3.0 United Stated License, redistribution of this article is allowed under the following terms outlined here.
GED State Testing info
Each state has its own GED testing rules and regulations. Get the scoop on your state.