Get a Job Faster with a GED® Diploma
By
Lynne Andersen

,

Educator
May 30, 2016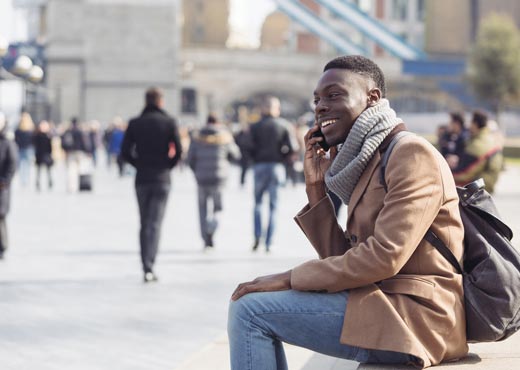 How does a GED diploma help you get a job? All over the country, people are worried about the economy and jobs. The people at the highest risk of suffering from a poor economy are the 39 million Americans who don't have a high school diploma. As jobs get scarcer, more highly qualified workers are on the job market, looking for employment. In some job markets, 75% or more of jobs require a high school degree, so the prospects for someone without one are already slim. As jobs become more competitive, people without a GED certificate or high school diploma are the most likely to find themselves without employment.
Are you reluctant to get a GED certificate? When the economy begins to look shaky, people tend not to want to make changes in their lives. They put off buying new things, and that includes investing in their education with online GED classes or other GED test prep. But the truth is that, when the economy is soft, it's the worst time to put off pursuing better education. If you've been thinking about getting that GED certificate, there has never been a better time. A small investment in studying for and taking the GED test can lead to a much more secure future and put you in a better position if you need to search for a job.
A lot of people are asking, "How can I get my GED certificate?" It can be fast and easy. By taking a pencil-and-paper or online GED practice test, many people find that they can already pass one or more of the GED subject tests. Be aware that some states offer the HiSET exam or TASC test instead of the GED test. These tests are similar to the GED test. By passing one of these tests, you can earn a high school equivalency test from your state.
Passing a high school equivalency test shows that you've mastered the most important skills from high school: communication, basic math, and most importantly, critical thinking skills. It also shows that you have the perseverance and commitment to prepare for and complete the exam. These are the qualities employers look for: commitment, perseverance, and critical thinking. Although the test is challenging, it's also achievable. With focused study and personal dedication, the millions of Americans who missed out on high school can get a second chance. Many study programs are available to help.
In dollars and cents, a high school equivalency certificate means earning up to $350,000 more over your lifetime, and possibly much more, even as much as a million dollars more, if you go on to trade school, community college, or a university. More urgently, a diploma can mean more job security and a better resume, greater respect and more possibilities for the future. Try a free practice test online.
Author's Recommendations
Get a Job Faster with a GED® Diploma by Lynne Andersen is licensed under a Creative Commons Attribution-No Derivative Works 3.0 United Stated License, redistribution of this article is allowed under the following terms outlined here.
GED State Testing info
Each state has its own GED testing rules and regulations. Get the scoop on your state.