Need to Get a Job? Employment and the GED® Test
By
Oscar Pena

,

Educator
June 14, 2016
Education pays. That's what the U.S. Bureau of Labor Statistics says. People with more education make more money. That's not a big surprise. But they also are less likely to be unemployed. Who has the highest unemployment rate and lowest pay rate? People without a GED certificate or high school diploma. The GED, HiSET, or TASC test is a chance to earn a high school-level diploma, but more than that, it opens doors to the higher education that's so valuable in today's job market.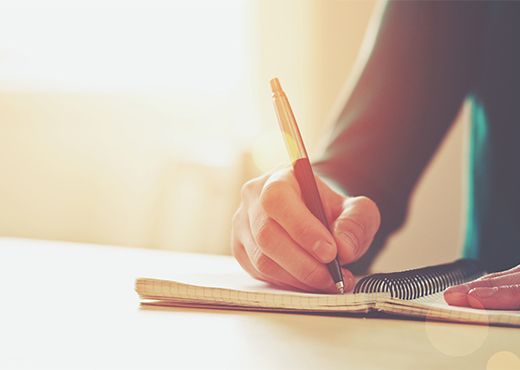 Take a look at unemployment rates in 2008. No high school diploma or high school equivalency certificate? The unemployment rate was 9%. Among high school graduates, it was only 5.7%. That's lower by more than a third. What if you earned a 2-year Associate's degree at a community college? The unemployment rate was only 3.7% among people with Associate's degrees. The more education you earned, the lower your chances of being unemployed. That means education equates to jobs.
But what kind of jobs? That's where income comes in. Among people 25 and older who had full-time jobs, the median weekly income for people without a high school diploma or GED certificate was $426 in 2008. With a high school diploma or GED certificate, it jumped to $591 a week, an increase of nearly 40%. With that 2-year Associate's degree, median income rose to $736 a week. More education equates to better paying jobs.
Here is the complete data table from the U.S. Bureau of Labor Statistics:
| 2008 Unemployment rate | Education attained | 2008 Median weekly earnings |
| --- | --- | --- |
| 2.0% | Doctoral degree | $1,555 |
| 1.7% | Professional degree | $1,522 |
| 2.4% | Master's degree | $1,228 |
| 2.8% | Bachelor's degree | $978 |
| 3.7% | Associate degree | $736 |
| 5.1% | Some college, no degree | $645 |
| 5.7% | High-school graduate | $591 |
| 9.0% | Less than a HS diploma | $426 |

The opportunities that education gives you are too good to pass up. If you don't have your high school diploma, look into how to get a high school equivalency diploma from your state by taking the GED test, HISET exam, or TASC test. You can get more education, and more education means more opportunity.
Author's Recommendations:
Need to Get a Job? Employment and the GED® Test by Oscar Pena is licensed under a Creative Commons Attribution-No Derivative Works 3.0 United Stated License, redistribution of this article is allowed under the following terms outlined here.
GED State Testing info
Each state has its own GED testing rules and regulations. Get the scoop on your state.