GED® Test Frauds Prosecuted
By
Nick Piccirillo

,

Educator
August 19, 2016
The GED Testing Service® (GEDTS), a program of the American Council on Education (ACE), recently issued a warning about fake "online GED" scams. The warning reminds, "Please be advised that the GED test credential cannot be earned via the Internet nor through correspondence programs." You cannot take your GED test, HiSET exam, or TASC test online because it would not allow officials to check your identity or make sure testing rules are followed. Real high school equivalency (HSE) exams are only available at official test centers.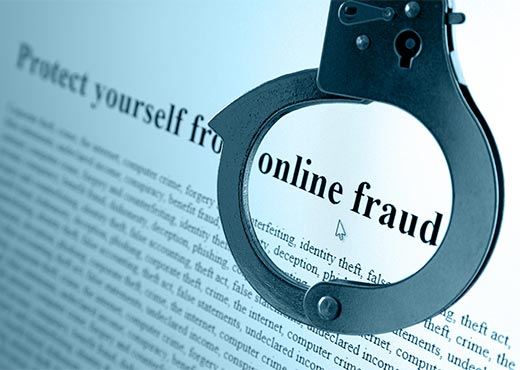 Websites offering a fake online "GED" certificate or high school diploma are a problem, and many states, government organizations, colleges, and educational institutions are taking action against frauds. In Long Island, New York, Robert Collins offered fake at-home tests, claiming falsely that they were a way to get a GED credential. There is no at-home or online GED test or official high school equivalency exam. Attorney General Andrew M. Cuomo prosecuted Collins, who must serve a jail sentence and pay restitution.
In another case, a Westland, Michigan woman who applied for financial aid for herself and others at several community colleges is facing charges of fraud for falsely reporting that she earned a GED certificate and receiving thousands of dollars in financial aid.
Similarly, three former employees of Vatterot College in Kansas City, Missouri, were charged with 37 criminal counts for conspiracy to defraud the U.S. Department of Education by applying for financial aid for students who had not received a high school equivalency or high school diploma. Only students who have received a high school diploma or official state equivalent are eligible for federal financial aid.
Passing the GED test, HiSET exam, or TASC test is essential for people who did not graduate high school and need better opportunities for the future. Fake "GED online" offers and lying about earning a credential are harmful to the educational system and to individuals seeking the knowledge and skills to succeed. Learn how to earn a real high school equivalency diploma.
Author's Recommendations:
GED® Test Frauds Prosecuted by Nick Piccirillo is licensed under a Creative Commons Attribution-No Derivative Works 3.0 United Stated License, redistribution of this article is allowed under the following terms outlined here.
GED State Testing info
Each state has its own GED testing rules and regulations. Get the scoop on your state.