Free GED® Practice and Online Classes
By
Marc Ferreira

,

Educator
August 03, 2016
Getting ready for the GED test, HiSET exam, or TASC test can be tough. Tutoring can be expensive, and local low-cost or even free classes can be impractical when you don't have transportation and childcare. Everyone is asking: "How can I get my GED, between work, family, and money problems? Can I get my GED online?"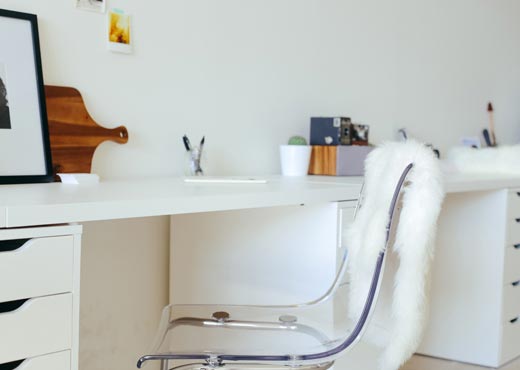 Have You Wondered How to Get a GED Online?
A lot of people who need to get a high school equivalency (HSE) diploma wonder how to get one online. It seems like you can do almost everything online now. Why not a GED, TASC, or HiSET certificate? But you can't take your test online.
The GED test, HiSET exam, and TASC test are only given at local test locations. Taking the test online isn't allowed because you need to: (1) show your ID to prove who you are, and (2) follow the test-taking rules to qualify for an official credential. An HSE test is worthwhile because employers and colleges know it's an official test and measures your skills well. Taking the test at one of the official test locations proves what you know.
But there's more to the HSE diploma than just the test. When you wonder how to get a GED online, are you just talking about the test? Or are you talking about what it really takes to get a diploma: being prepared? Online classes and even free study resources can help you prepare. Essential Education provides online programs for every HSE exam. You can also get free resources to study on your own.
How to Get Online Free Resources
Can you get a GED online for free, just by studying with free resources? Except for taking the official test at a test center in your area, you can. It just takes more planning and more self-discipline and self-motivation. The trick is to find free online videos and lessons in the HSE subjects: high school reading, writing, math, science, and social studies. With some research, you can create, and keep to, a study plan. You'll need to track your progress and decide when you're ready to take the test.
Studying for an HSE test online for free is more work than taking an online class, but it's possible. How do you find free study material? You'll find that one website with free classes probably won't be enough to make a study program, so you'll want multiple resources. Search websites such as YouTube, as well as sites that are set up to be high school study aids. It can help to start with a free online practice test to find out what subjects you need to study. You can search for websites and videos that teach each topic.
Check your state's website to find out about local resources and to learn which HSE tests are available in your state. Also, check with your local library or adult school. In some areas, you'll find that adult learning programs offer online courses for free.
Are Free GED Test Online Resources Enough?
Not everyone can afford tutoring! You're looking for a solution that doesn't require expensive help, transportation you don't have, or childcare you can't get. Free online resources can help you study, but only if you take the time and have the motivation to put together a study plan that you can learn from. The more help you need, the harder it is to prepare for an HSE test online for free.
Online classes might be a good option if you have difficulty learning on your own, putting together a study plan, or learning from free online resources. Essential Education online programs give you complete test prep for the GED test, HiSET exam, or TASC test, from start to finish. They provide a learning plan with each lesson you need, as you need it. As you study, they check your progress and let you know when you're ready. It's just like personal tutoring, without the expense.
Author's Recommendations:
Free GED® Practice and Online Classes by Marc Ferreira is licensed under a Creative Commons Attribution-No Derivative Works 3.0 United Stated License, redistribution of this article is allowed under the following terms outlined here.
GED State Testing info
Each state has its own GED testing rules and regulations. Get the scoop on your state.