GED® Certificate: Critical for College
By
Helena Croft

,

Educator
July 21, 2016
Individuals with a high school diploma earn, on average, 40% more than those without one. Graduating college increases earnings even more. In difficult economic times, those without a high school diploma or equivalent are at the bottom rung of the work force, the first to be laid off and the last to find employment. Higher education, more than ever, is the best path to more jobs and higher income.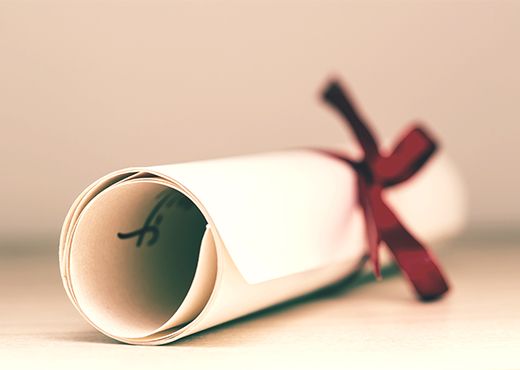 Since more than 30 million American adult lack a high school diploma or equivalency certificate, there is a great need for adult education. Just as higher education is more important than it has been in the past, it also is becoming more and more inaccessible to the adults who need it most.
Some private colleges offer the ABT, an ability-to-benefit test of basic skills that qualifies those without a high school credential access to federal financial aid. This test has been a route to bypass the GED test, HISET exam, or TASC test, and directly access technical training or higher education. However, recently two major colleges have discontinued the ABT.
Kaplan University discontinued offering the ABT, citing poor performance of ABT students. Students who were passing the ABT test likely needed more preparation to stay with their educational programs and to succeed. Corinthian Colleges also announced that it would stop using the tests because of new rules making colleges more responsible for defaulted student loans. Ability-to-benefit students are twice as likely to default, according to Corinthian. Ultimately, students who aren't prepared to succeed in higher education don't benefit from it.
With fewer and fewer institutions accepting ABT students, the GED test, HiSET exam, and TASC test are becoming more and more critical to higher education. Preparation for high school equivalency tests needs to focus on the skills students need to succeed in higher education, including goal-oriented planning, self-motivation, and critical thinking. Learning basic skills needs to be part of comprehensive preparation to expand on those skills and provide the most real-world benefits in the workforce and in higher education.
Author's Recommendations:
GED® Certificate: Critical for College by Helena Croft is licensed under a Creative Commons Attribution-No Derivative Works 3.0 United Stated License, redistribution of this article is allowed under the following terms outlined here.
GED State Testing info
Each state has its own GED testing rules and regulations. Get the scoop on your state.