Fantasia: GED® Graduate
By
Scott Devlin

,

Educator
August 30, 2016
"I had gotten to the eighth grade, but I had really just slid by. No one had really checked my reading comprehension, my vocabulary, or more word-recognition skills. It was easy to keep going to the next grade in public school, which wasn't good, but it was common," says Fantasia in her autobiography, Life Is Not a Fairy Tale. The story is not just the tale of the American Idol Season 3 winner, but the story of many adults who dropped out of school.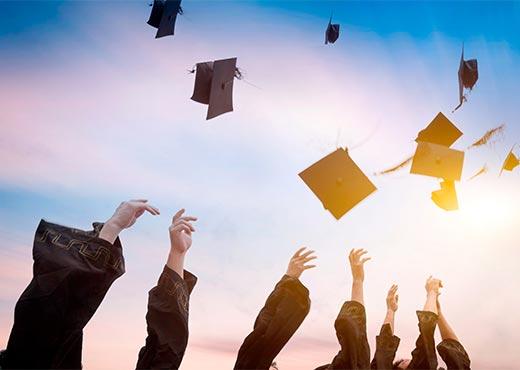 Fantasia's story touches people's hearts simply because it is so common. As a young girl, she failed in school, dropped out, and became a single mother.
Today, Fantasia is not just a single mother. She's also not just a successful and admired singer. Fantasia has studied for and passed her GED test. She was also awarded an honorary degree from Andrews High School in Greensboro, North Carolina. At 25 years old, the singer walked with other graduates in a cap and gown to accept her high school diploma. Fantasia's work to get a high school equivalency diploma was documented in her reality show on VH1, Fantasia for Real.
According to the U.S. Census Bureau data, more than 39 million American adults don't have a high school diploma or equivalent. Many young adults dropped out of school because they have fallen too far behind, and like Fantasia, many young women dropped out of school to have families of their own. Former dropouts are likely to be underemployed or unemployed, and many come to realize that passing the GED test, HiSET exam, or TASC test can improve their lives through higher education or better employment.
Just as important, however, is the need to increase self-esteem and recognize self-worth. Becoming more educated provides both skills for living and the confidence to seek something more out of life. High school equivalency (HSE) exams test comprehensive high school skills, but many people can pass the exam with a little bit of preparation, especially if instruction is targeted to learners' individual needs.
If you, like Fantasia, missed out on a high school diploma, you can earn your equivalency certificate and move on to better things.
Author's Recommendations:
Fantasia: GED® Graduate by Scott Devlin is licensed under a Creative Commons Attribution-No Derivative Works 3.0 United Stated License, redistribution of this article is allowed under the following terms outlined here.
GED State Testing info
Each state has its own GED testing rules and regulations. Get the scoop on your state.