Family: Motivation to Get Your GED® Certificate
By
Max Aaron

,

Educator
June 28, 2016
The 2007 dropout rate in the U.S. was 8.7%. In 1980, that number was 14%. Though the high school dropout rate has declined, each year, millions of adult Americans join the 39 million others left behind without a high school diploma or high school equivalency credential. There are many reasons why adults go back to get a diploma: better jobs, higher education. However, one of the big, often unmentioned, motivators is family.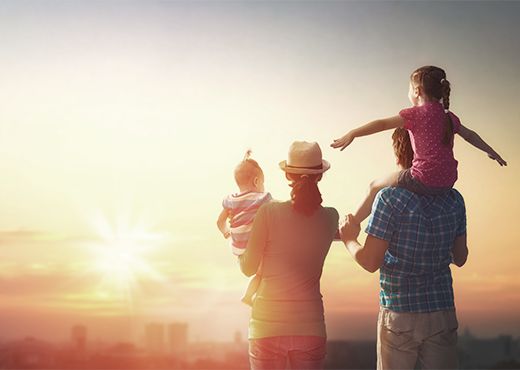 Nichole and Patricia Kumse of Blount County, Tennessee, are sisters who earned their GED certificates, becoming the first high school graduates in their family. Both women are mothers. Patricia Kumse is a mother of three, while Nichole Kumse is a mother of two, all between 3 and 10 years old.
The two mothers, like many adult learners, were motivated to get a GED diploma by their families, and particularly their children. Every parent wants their children to have all the opportunities the world can offer, and in today's world, education is the key to opportunity. Parents want to set an example for their children, and passing the GED test, HiSET exam, or TASC test is a first step for many parents to show their children how important education is.
At the same time, a high school equivalency credential opens doors to provide a better life for a family. Nichole and Patricia Kumse both earned high enough GED test scores to qualify for the Tennessee HOPE Scholarship toward higher education. Patricia Kumse plans to study business, while Nichole Kumse plans to study holistic nutrition and writing.
Just as family can inspire adults to get a diploma, family can help greatly during the preparation process. By studying for the GED test together, Nichole and Patricia Kumse were able to provide each other support with studying, homework, and motivation. By involving family or friends who can provide help and support, adult learners can achieve more.
Author's Recommendations:
Family: Motivation to Get Your GED® Certificate by Max Aaron is licensed under a Creative Commons Attribution-No Derivative Works 3.0 United Stated License, redistribution of this article is allowed under the following terms outlined here.
GED State Testing info
Each state has its own GED testing rules and regulations. Get the scoop on your state.