Accreditation and the GED® Test
By
Amy Vela

,

Educator
November 30, 2016
What is accreditation? What does it mean? And how does it affect high school equivalency diplomas? Accreditation is an important concept in education, but it's also one that scam artists take advantage of. Colleges are accredited by large accreditation organizations that check to make sure that your diploma is worth something. They have educational requirements that schools must fulfill.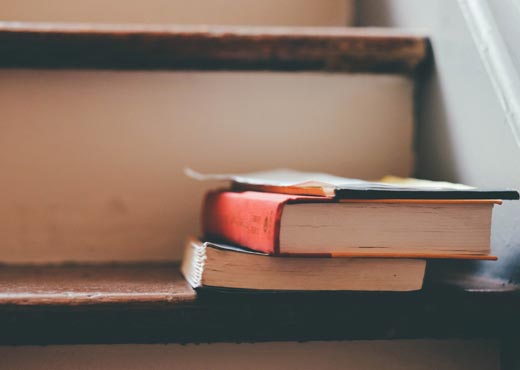 But many online schools only claim to be accredited. They create their own fake "accreditation organizations" that accredit only their schools. So if a website says its school is accredited, that doesn't mean it's true, or that employers or other schools will accept the diploma.
What's Accreditation for the GED Test?
High school equivalency (HSE) diplomas are different than schools. An HSE diploma is issued by the state government. You earn your certificate through a state-approved test, and because the state backs your high school diploma, 98% of universities, colleges, and employers will accept it.
There are three high school equivalency tests that states approve: the GED test, the HiSET exam, and the TASC test. Which one you take will depend on your state. If you're not taking one of these three exams, you may be earning an unaccredited diploma, and that can cause you problems in the future.
What Study Programs Are Approved?
The GED Testing Service approves study programs for the GED test. The only approved home study program for the GED test is GED Academy by the College of Essential Education. HiSET study programs are approved by the Educational Testing Service (ETS). Similarly, HiSET Academy is the only approved home study program for the HiSET exam.
You can also find study programs at local adult education centers, high schools, and community colleges in your state. These study programs don't award you a diploma. Instead, they prepare you for your state's approved HSE exam. The state will award your diploma when you pass the test.
Should I Get a GED Certificate Online?
Be careful. Real GED certificates aren't offered online. You must go to an official test center to take the GED test, TASC test, or HiSET exam. Most online high school diplomas are not accepted by colleges and employers. The reason is simple. If the certificate is earned by taking a test online, then there is no way of knowing who really took the test. This is why colleges and employers insist on a state-issued HSE certificate.
But What If They Say They Are Accredited?
Some online high schools offer an easy, fast diploma for taking an online test and say they are accredited. If you investigate, the accreditation agency is owned by the same people. It's a fake, just like a "GED online certificate." Try this: contact the college or employer you're interested in. Ask if they'll accept the diploma you're considering. Chances are, if it's not a state-issued high school equivalency diploma, they won't accept it.
A Real HSE Certificate Is Awarded by Your State
HSE certificates are so widely accepted because they are earned by taking an official test approved by your state department of education. It might seem challenging to pass, but not if you prepare the right way. TASC, HiSET, or GED online prep can be easy!
Don't waste your time and money on websites that claim to give you a GED certificate online. These are scams. They just print out documents on a computer, and most employers won't be fooled. A real HSE certificate is issued to you by your state when you pass the test at one of the official testing centers.
Look into smart online study programs for HSE diplomas. You'll find that earning a real diploma using an approved study program can be fast and easy. You don't need fake "accredited" online diplomas.
Author's Recommendations:
Accreditation and the GED® Test by Amy Vela is licensed under a Creative Commons Attribution-No Derivative Works 3.0 United Stated License, redistribution of this article is allowed under the following terms outlined here.
GED State Testing info
Each state has its own GED testing rules and regulations. Get the scoop on your state.